Ingredients:
10 pcs of fresh bean sheet (cut into bite size and deep fry)
A good handful of dry cloud ear fungus (soak in hot water to expand, remove dirt from stems)
3 fresh chilies (deseed, cut into half)
1/3 cups of ginger (cut into thin strips)
1½ cups waters
Cooking oil
Seasoning:

2 tbsp. mushroom sauce
1 tbsp. dark soy sauce
½ tbsp. sugar to taste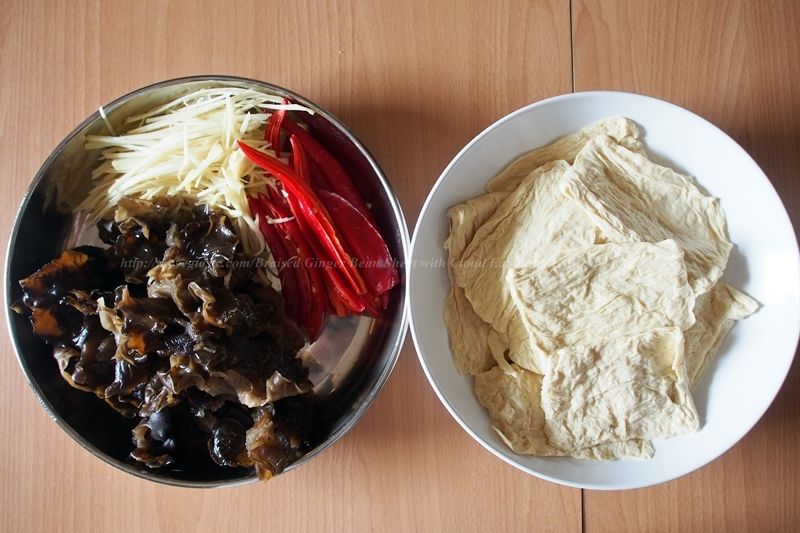 Cooking Methods:
Heat wok with enough cooking oil for deep frying. Deep fry the fresh bean sheet.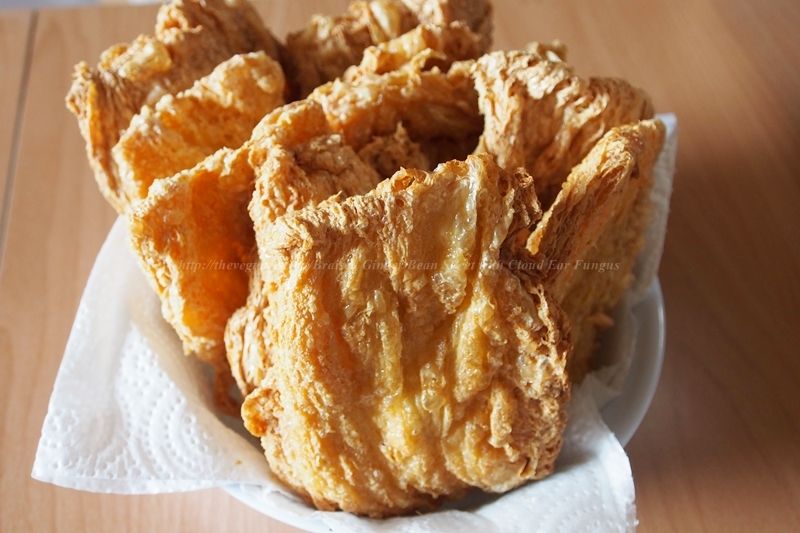 Using the same wok, remove the excess oil, left 1 tbsp. of cooking oil in the wok, add ginger. Stir fry until aromatic.
Add the cloud ear fungus, chilies, stir fry for 1 minutes.

Add fried bean sheet, follow by mushroom sauce and water. Bring the water to boil, add dark soy sauce and sugar. Stir to combine.

Lower the heat, simmer for an hour until the sauce reduce to 1/3. Ready to serve.