焖酸辣芥菜(菜尾)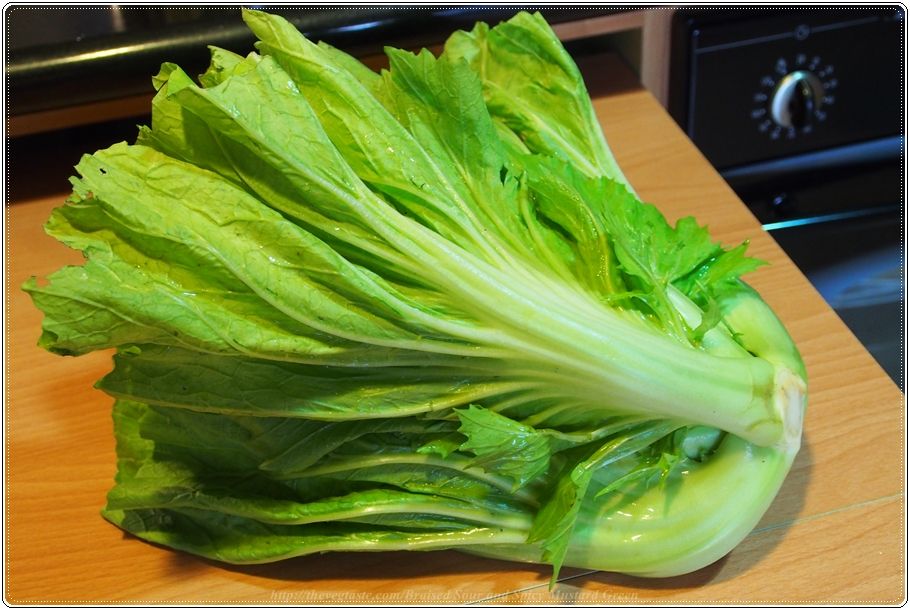 1.5kg fresh mustard green
15 dry red chilies
2 thumbs size ginger
3 tbsps. cooking oil
6 pieces asam keping
5 tbsps. vegetarian concentrate stock
4 cups water

两棵(1.5公斤)芥菜
15条辣椒干
两拇指大老姜
3汤匙食油
6片亚参片
5汤匙蔬菜浓高汤
4杯水

1.  Cut the mustard green's leaf, rinse, soak in clean water and drain. Cut the whole leaf into 2 sections, the cut the stem into 2  sections as well, separated the stem and green leaf;
2.  Remove the chili seeds and soaks in water until softened, drain;
3.  Clean the asam keeping, drain;
4.  Clean the ginger and slice into pieces.
.


1.  把芥菜的叶子切出来,洗净泡在水里,沥干。切成2阔段,再把菜茎切半,菜叶和菜茎分开;
2.  把辣椒种子取出,洗净泡在水里浸泡至软,沥干;
3.  亚参片稍微用水清洗沥干;
4.  姜洗净切片。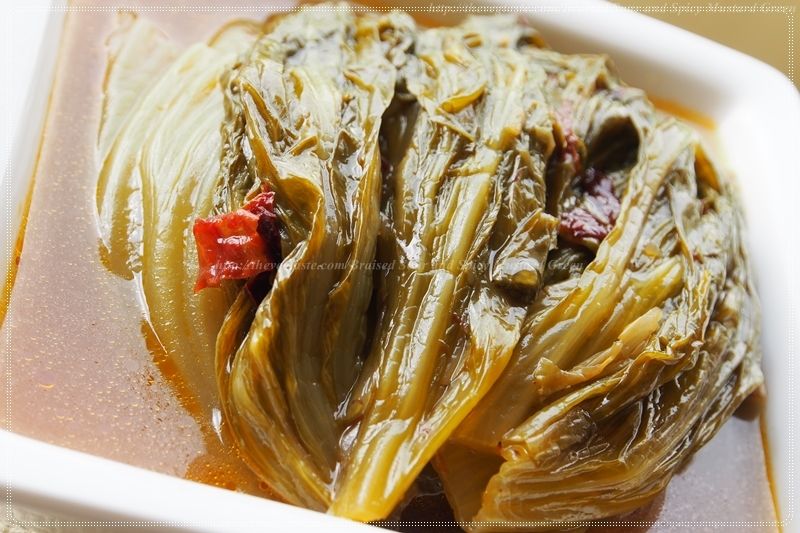 1.  Heat cooking oil in a deep pot. Add in sliced ginger and chili; stir fry quickly till fragrant;
2.  Add in the stem of the mustard greens, stir fry  for 2-3 mins then add thengreen leaf, continue stir fry for 5mins till the vegetables shrink;
3.  Pour in water, vegetarian concentrate stock and asam keeping. Turn to high heat till water boils, then reduce to simmer with lid on and cook for an hour.

1.   烧锅热油,加入姜片和辣椒干爆香;
2.   把菜茎加入锅中以中火拌炒2-3 分钟,然后再加入菜叶煮5分钟直到菜收縮即可;
3.   将水,蔬菜浓高汤和亚参片加入,大火煮至水沸后转小火盖上锅盖煮一个钟头即可。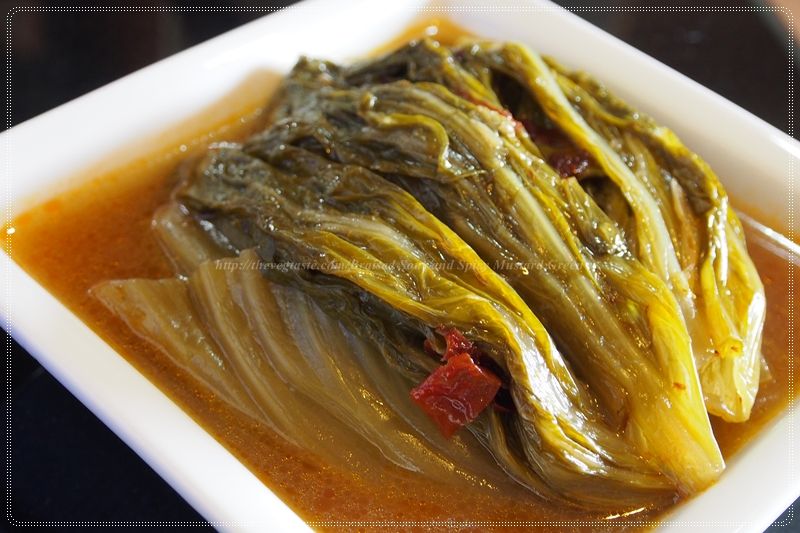 .