豆爽
Mung Beans Dessert (Tau Suan)
Ingredients:
1 cup split mung beans
3 tbsp. of sugar
2  1/2 tbsp. sweet potato flour, dissolved with 1/3 cups of water
1 stalk of pandan leaves
1 stick of you tiao (you char kueh), cut into 2cm length.
7 cups of water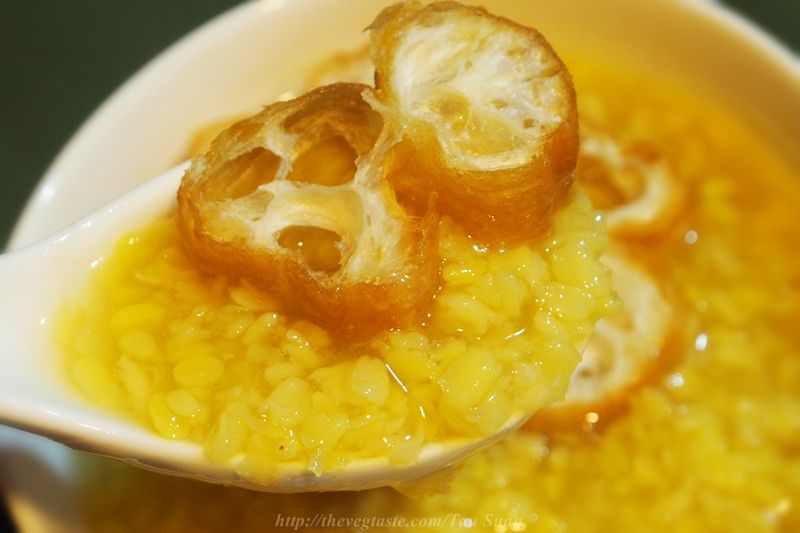 Method:
1. Wash and soak mung beans in water for 30mins until double in size, drain thoroughly;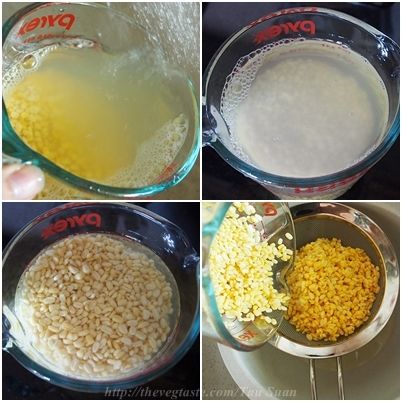 2. Discard bottom white and the end part of the pandan leave; wash every piece thoroughly. Fold to make a knot.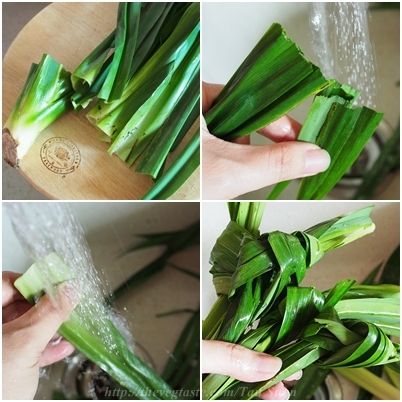 3. In a pot, add 7 cups of water and pandan leaves. Boil for 10-15mins with lid on;

4. In the meantime, heat wok. Add pre-soaked mung beans, dry fry for minute. Add 1 tbsp. of sugar. Gentle dry fry to mixed well for 1-2 minutes to caramelize them. The sugar will firm up the mung bean during boiling and also add some nice brown colour to the mung bean syrup later;
5. Back to the boiling pot, remove pandan leaves, add the caramelize mung bean. Boil for 5mins;
6. Add sugar at your taste, Gentle stir until the sugar dissolved; when the mung bean started to split like in the photo;

7. Lower the heat, slowly add the sweet potato starch, gently stir until the syrup thicken. Turn off the heat; and
8. Ladle the tau suan to the bowl, topped with chopped you tiao. Preferred serve hot.