白菜汤
Ingredients:
5 leaf of napa cabbage
10 pcs fried gluten puff
1 pc fresh shiitake mushroom
1/2 carrots
1 stick egg tofu/soft tofu (both work well)
2 slices of ginger
1 head of garlic (optional)
Seasonings:
1 tsp. vegetable concentrate stock
Salt to taste
White pepper to taste

Preparations:
Julienne carrots into bite size
Cut the shiitake mushroom into thin slices

Cut the egg tofu into 1-2cm thick
Cut the napa cabbage into 2 sections between the white hard core stem and the leaf (Cut the white core stem into 2 sections if its too long)
Cooking Methods:
Heat the pot with 1 tbsp. of cooking oil, lightly saute the ginger till fragrant.
Add 2 cups of water, bring to boil. Add white core stem of the napa cabbage, carrots, mushroom, egg tofu and garlic. Boil until soften (around 10 mins).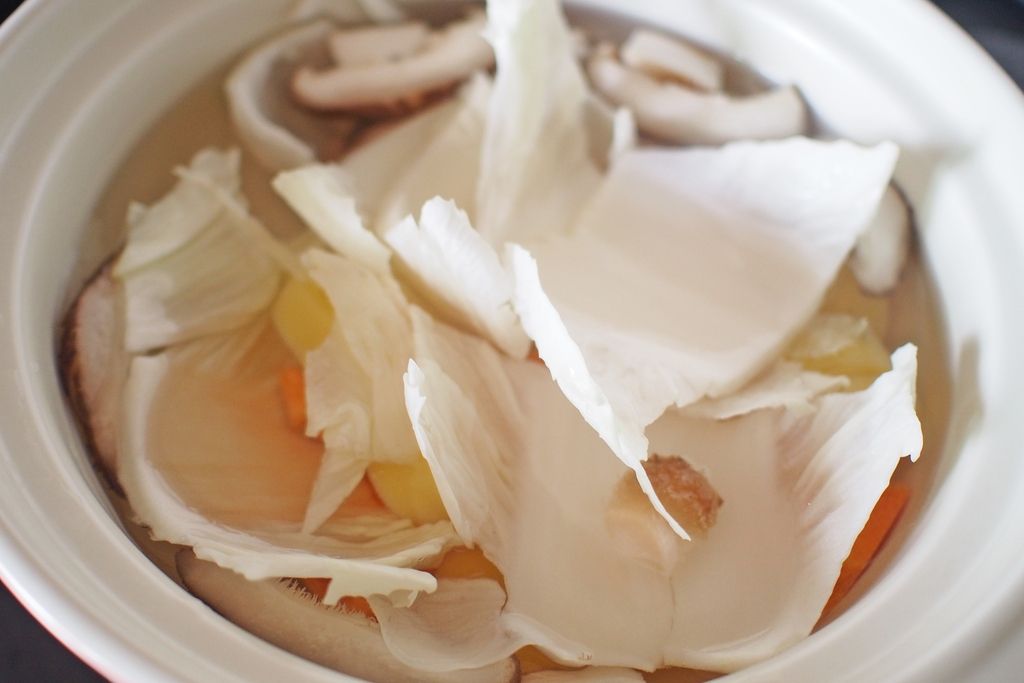 Then add all the remaining ingredients and seasonings. Bring to boil again for 10 mins with lid on. Adjust the seasoning as you go. Sprinkle with a dash of white pepper and Napa Cabbage Soup is ready to be serve.