黄梨饼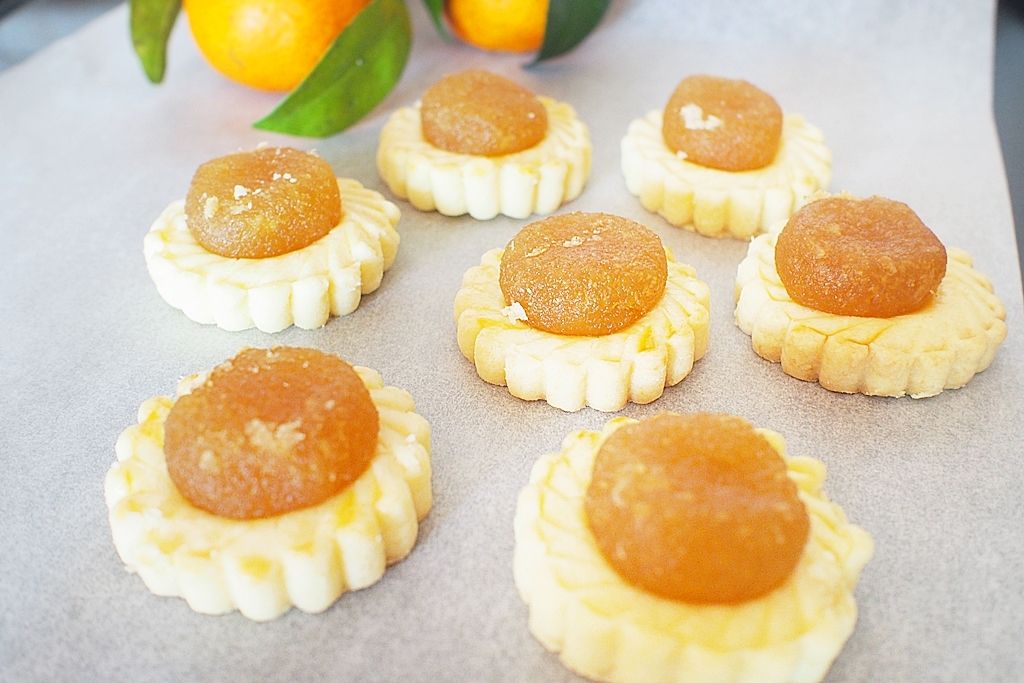 Notes: All photo taken with double of the following recipes – pineapple tart 2
Ingredients:
Dry:

600g plain flour + Additional 50g more for open tart
100g corn flour
60g milk powder

Wet:

454g cold butter
100g condense milk
3 eggs yolk
Filling:
1kg homemade or store bought pineapple jam
50g cold butter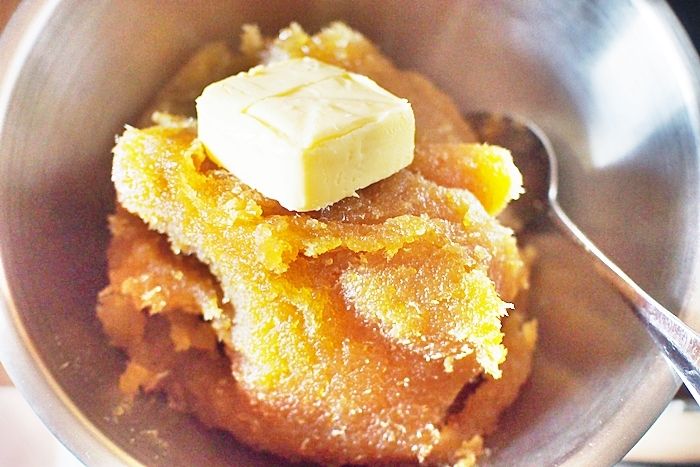 Dusting & Egg Wash:
Some corn flour for dusting
2 egg yolk + 2 tbsp water for egg wash
Methods:
a) Dough
In large bowl, toss the dry ingredients.
Mixed the dry and the wet ingredients.
Crumble with fingertips until mixture resemble coarse crumbs.
Lightly knead to form a soft dough. Divide the dough into 4 portions and place in 4 plastic bags. Put dough in the fridge for 30 mins to firm up.
b) Pineapple Filling
Mixed the pineapple filling with butter.
Lightly knead until smooth.
Roll into ball shape. The size depending on size of the mould (open tart) or size of the ball (close tart) that you want to achieve. Set aside.
c) Assembling
Open tart:
Remove the pastry from the fridge, place on the lightly flour working surface. Roll pastry using rolling pin approximately 1cm thickness. Lightly flour the tart mould, knock off any excess flour. Cut over the dough to mould, gently push the dough out from the mould to unmould. Place on the line baking tray. Egg wash the tart, fill the center of the tart with pineapple filling;
Close tart:
Pinch the dough in small portion, press the dough into the palm/hand to flatten just enough size to cover the pineapple filling. Place the pineapple filling in, seal and roll to form a ball. Decorate the ball to your preference. Advisable to place on the small paper cup to avoid the tart crumble after baking. Egg wash the tart and place on baking tray.
d) Baking: 
Bake for 15mins (advisable not more than 20 mins) at preheated oven 160c until the edges lightly brown. Occasionally check the tart, rotate the baking tray if necessary to make sure the tart is evenly baked.
Leave the tart to cool on baking tray for 10-15mins until the tart can be easily lift up from the baking paper; transfer to wire rack, once the heat is over, store in airtight container. Happy baking!