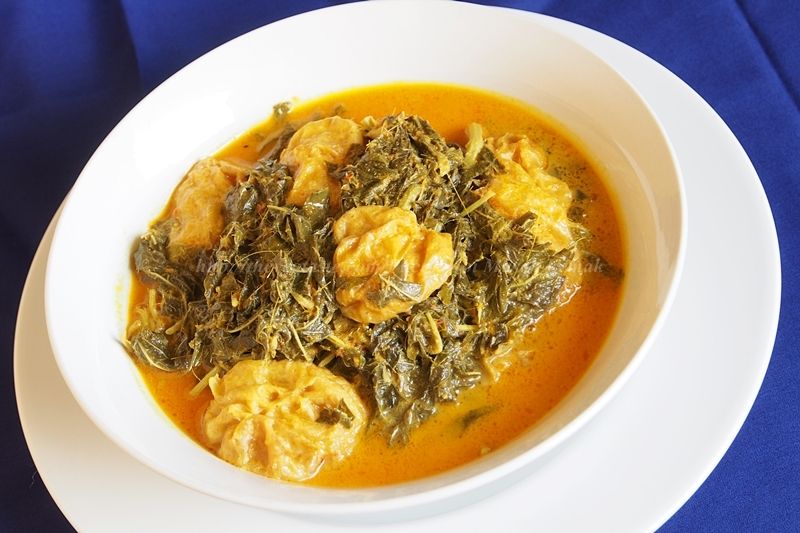 Ingredients:
1 bundle of pucuk ubi
50g of gluten puff
1 pc asam keping
3 cups of fresh coconut milk from 1/2 coconut
Salt to taste
½ tbsp. palm sugar
Vegetarian seasoning taste (optional)
2 tbsp. cooking oil
Minced Ingredients:
1 inch fresh turmeric
1 inch fresh ginger
2 stalk of lemon grass
3 fresh chilies
Cooking Methods:
Remove the leaf from the stems. Rinse well with clean water.
Bring a pot of water to boil, add some salt. Poach the leaf for 20-30mins until the leaf soften. Discard water, squeeze of the excess water from the leaf then cut into bite size.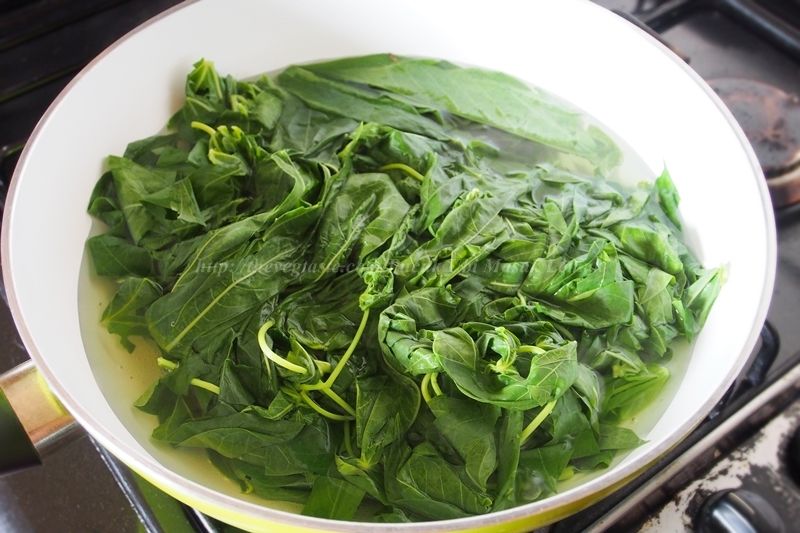 In a wok, add cooking oil, sauté the minced ingredients until aromatic.
Add the leaf, coconut milk and asam keping. Bring to boil.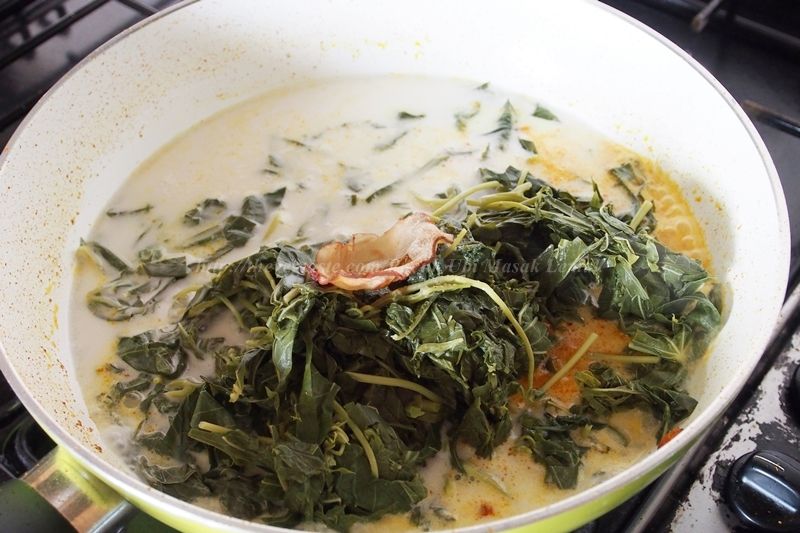 Add the gluten puff, palm sugar/vegetarian seasoning. Lower the heat. Simmer for 30mins. Serve immediately.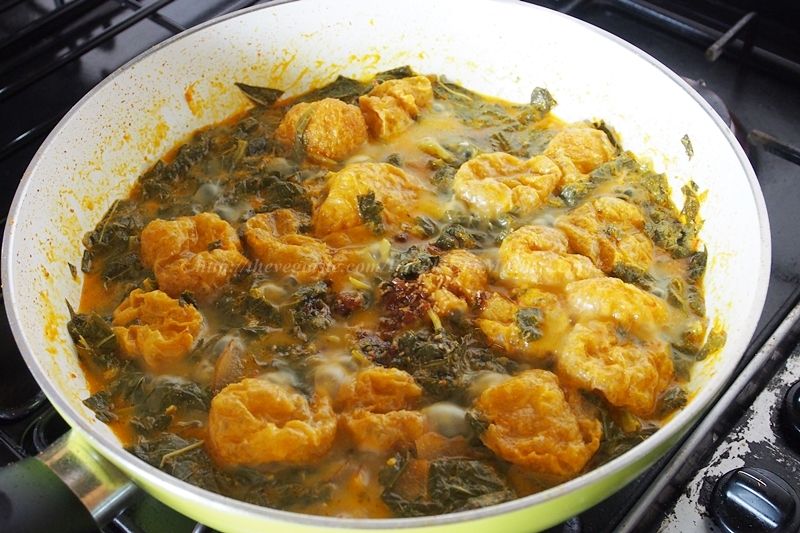 Notes:
Pucuk ubi masak lemak, this dish preferred to consume within the same day of cooking. Do not let the dish sit at room temperature for a long time; it tends to get spoiled easily as its contain coconut milk. Advisable reheat the dish before consumption.
The poaching step is very important. The leaf need to be soften enough otherwise you will get a chewy texture. This will ruin the entire dish.
Asam keping is added to overcome the milky taste coconut milk (in malay call "jelak").
Fresh coconut milk is recommended as its will give the dish mildly sweet taste.