炒芥菜蘑菇
Ingredients:
A bunch of Green Mustard
A handful of Shimeiji Mushroom
1 tsp. minced ginger
A pinch of mushroom seasoning powder
A pinch of salt
1 tbsp. cooking oil
A splash of water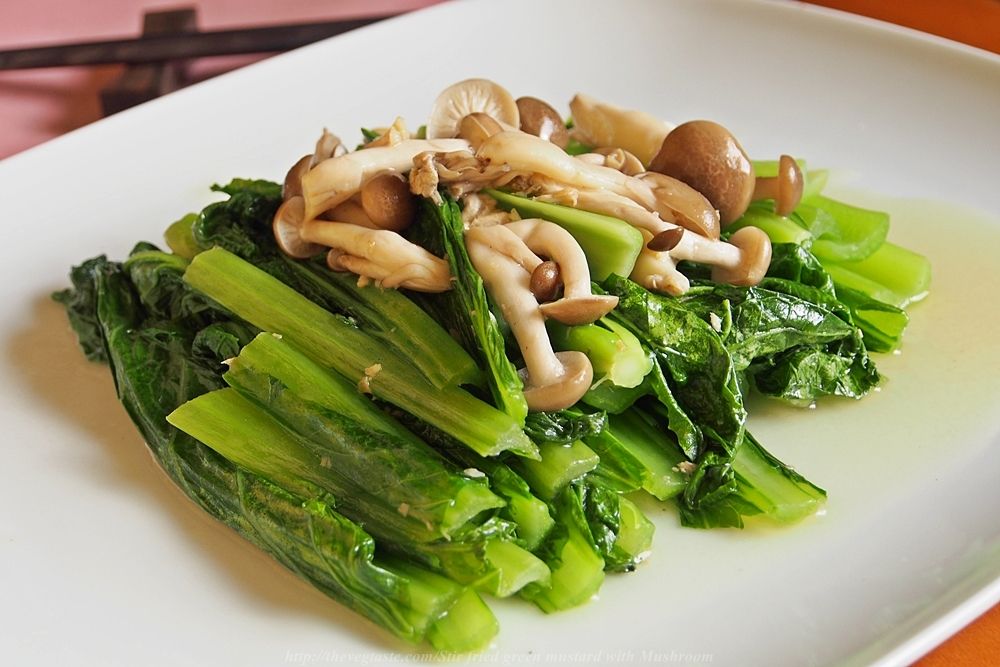 Cooking Direction:
Wash thoroughly. Cut green mustard by separating stem and leave part; cut the stem 2 or 3 inches long pieces;
Minced ginger;
Heat wok with oil, brown minced ginger;
Add the stem, add a splash of water, stir fry for 30 seconds;
Then add leave part, shimeiji mushroom and mushroom seasoning powder; continue to stir fried for a minute;
Dish out.