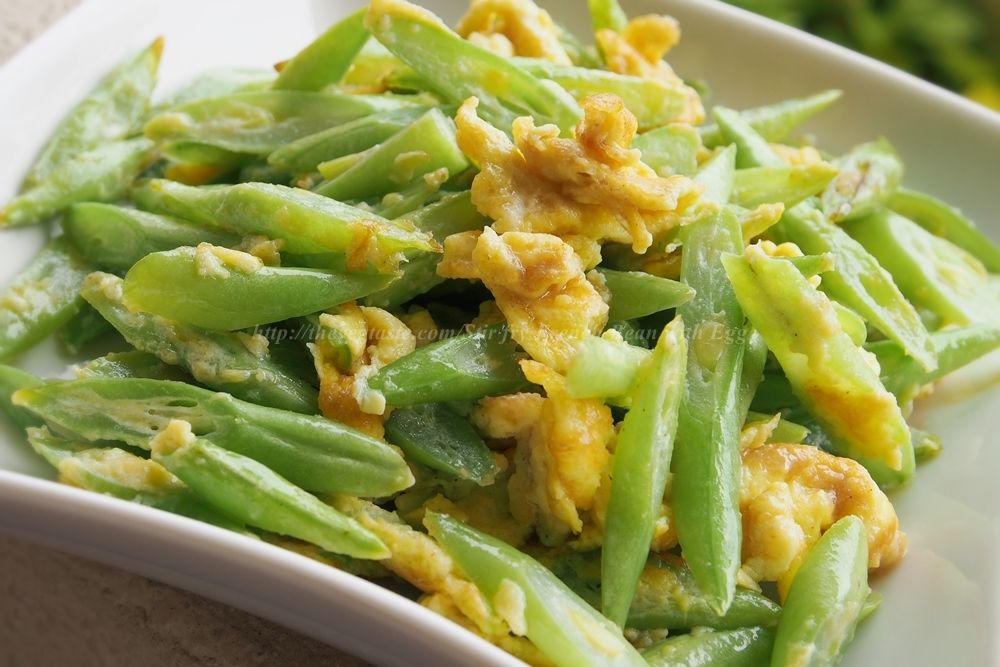 Ingredients:
200g french beans, trimmed top and bottom, slice lengthways into 2 inch long slices
1 egg (Can add 1 more add if you wish), lightly beaten + a dash of white pepper
1 tbsp. of cooking oil
Seasoning:
1 tsp. mushroom powder
A dash of salt to taste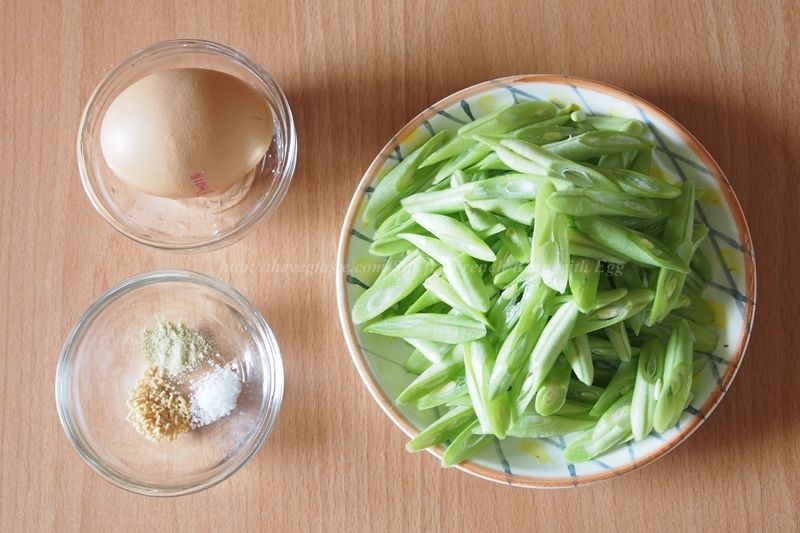 Cooking Methods:
Add cooking oil into the wok. Add egg, wait for second until the edges set but still lightly runny in the middle.
Add french bean, stir fry to combine. The runny egg should cover the bean. Add seasoning, continue stir fry until the egg aromatic. Dish out.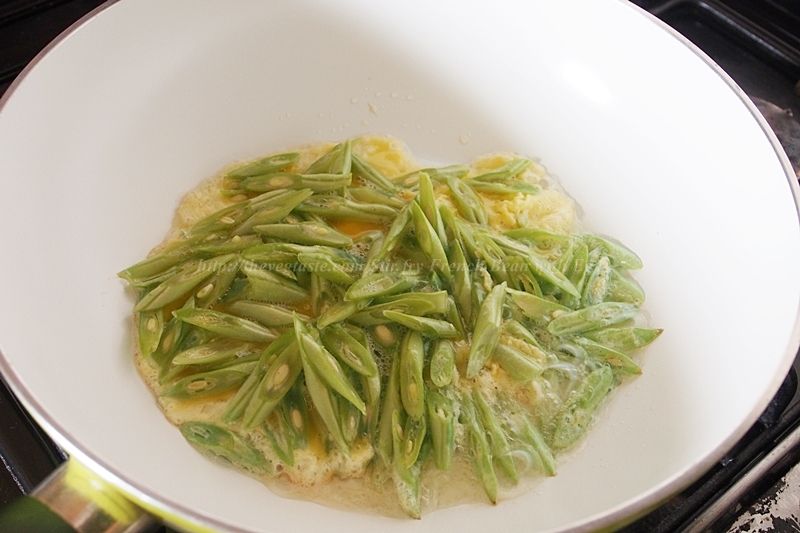 Note:
Stir Fry French Bean with Egg, this dish looking simple yet savoury, certain steps need are important to get the fried eggy smell around the dish and the bean remain crunchy and sweet. Otherwise you will end up with messy egg and the bean will turn soggy. Here are some useful tips:
Try not to add water as we want to get the aromatic smell from the fried egg. The natural liquid from the egg and bean enough to keep the dish moist.
Enough cooking oil is crucial to fry the egg until aromatic.
The runny egg should lightly cover the bean.