Ingredients:
200g french beans; trimmed top and bottom, cut into2 inch long
2 dry shitake mushroom; soaked, cut into small cube
1 inch of ginger; shredded thinly
1 chili; minced
1 tbsp. of cooking oil
Sauce:
1 tbsp. mushroom sauce
A dash of sugar and salt to taste
Cooking Methods:
Add cooking oil into the wok. Add ginger, chili and mushroom, sauté until aromatic.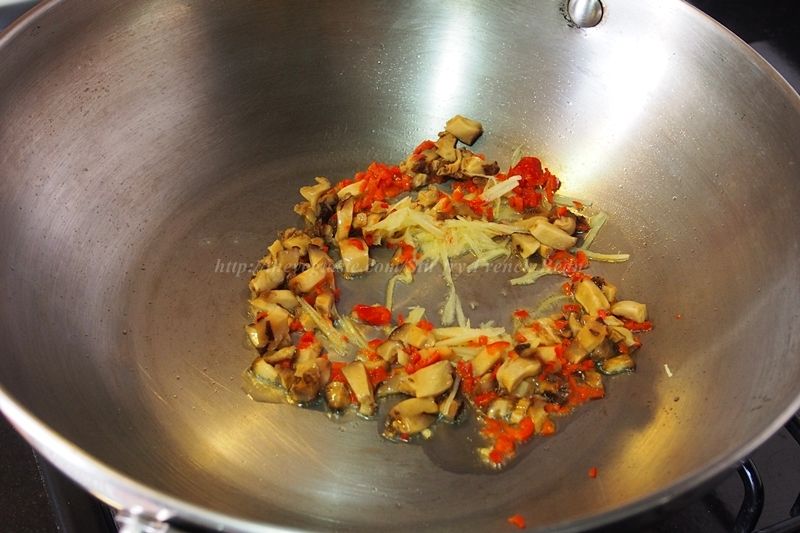 Add french bean, stir fry to combine. Sprinkle some water to keep moist.
Add seasoning; continue stir fry for minutes. The french bean should be still in crunchy condition. Enjoy the stir fry French bean with hot steam rice or as side dish.