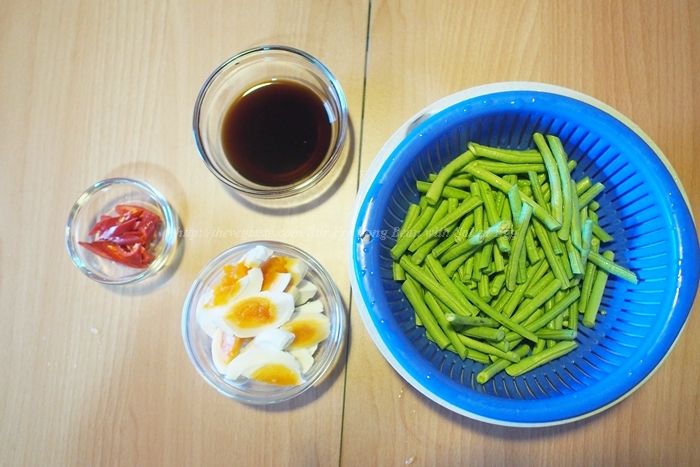 Ingredients:
300g long bean
2 pcs salted eggs
1 chili
1 tbsp. cooking oil
Seasonings: (Mixed everything well)
1 tbsp. vegetarian osyster sauce
1 tbps. light soy sauce
1/2 tbsp. sugar
2 tbsp. water
Preparations:
Boil the salted egg. Once cook peel off the shell and cut into small pieces.
Clean the long bean; cut into 2 inch long
Remove seeds; slice into thin cut.
Cooking instructions:
Heat wok with 1 tbsp. cooking oil. Add the salted egg and chili. Saute until fragrant.(The fragrant of the egg will give a good aroma to the dish)
Add the long bean and follow by the sauce. Stir fry until the long bean just cooked and the sauce almost dry up. (Splash some water if necessary to moist the wok)
Dish out; stir fry long bean with salted egg ready to be serve.