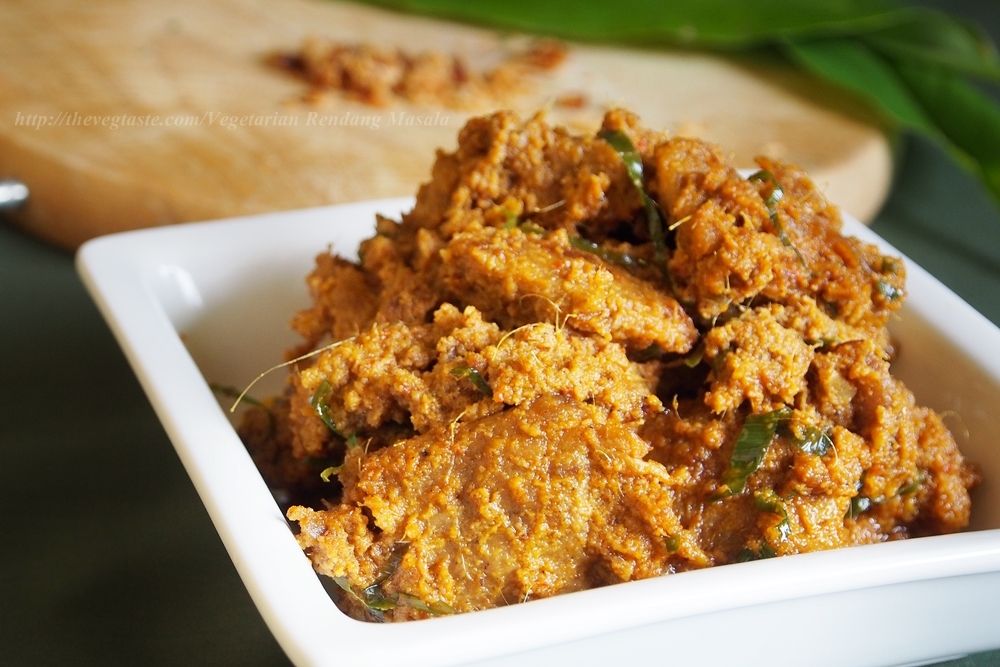 Ingredients:
• 450g vegetarian mutton
• 2 coconuts (4 cups of coconut milk)
• 2 1/2 tbsp. kerisik
• 1 pc asam keping
• ½ tbsp. palm sugar
• 2 pcs turmeric leaf, cut into thin strips
• 4 pcs kaffir lime leaf
• 1 ½ tbsp. masala curry powder
• Salt to taste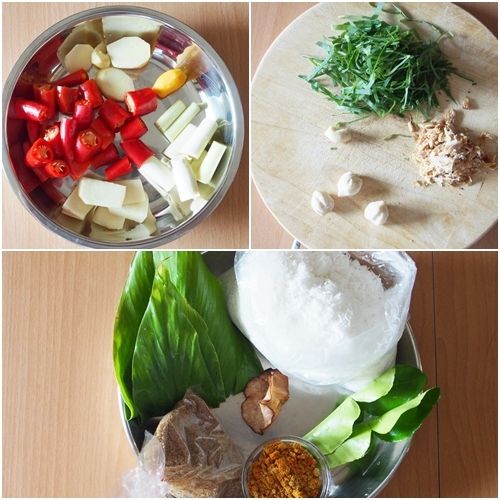 Minced Ingredients:
• ½ inch fresh tumeric
• 1 inch ginger
• 1 inch galangal
• 2 stalks of lemon grass
• 4 pcs candle nuts
• 5 pcs fresh chilies
Cooking Methods:
1. Heat wok with 3 tbsp. of cooking oil. Add minced ingredients. Stir fry until fragrant.
2. Add vegetarian mutton. Continue to stir fry until all the minced ingredients mixed well with the vegetarian mutton.
3. Add coconut milk, bring to boil. Then add kerisik, masala curry powder, kaffir lime leave and asam keping. Continue to cook until the sauce reduce to half. stir occasionally to prevent burning.
4. Add salt and gula Melaka to taste. Stir until all combine and continue to cook until the sauces reduce further and thicken.


5. Then add the turmeric leaf, stir to combine for a minutes or more. Ready to serve. Enjoy your Vegetarian Rendang Masala with hot steam rice or baguettes.